Welcome to the ultimate guide on how to wear a denim jacket for men! Denim jackets are a timeless fashion piece that can elevate your style and add a touch of rugged charm to any outfit. In this comprehensive guide, we will explore various ways to rock a denim jacket while effortlessly standing out from the crowd. Get ready to master the art of styling this iconic wardrobe staple and make a bold fashion statement.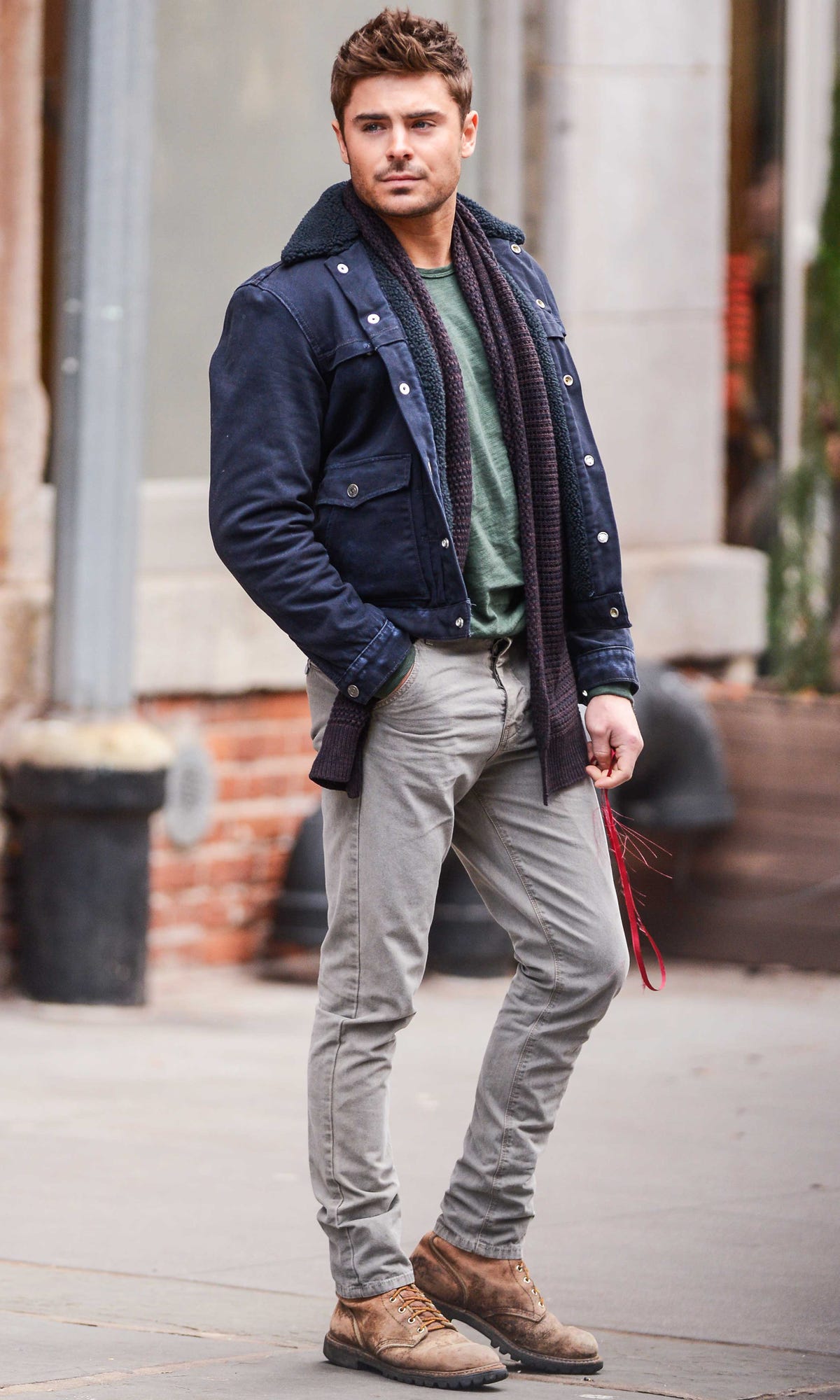 Understanding the Versatility of Denim Jackets
Denim jackets are incredibly versatile, making them a must-have in every fashion-conscious man's wardrobe. From casual gatherings to semi-formal events, a well-fitted denim jacket can effortlessly blend into any occasion. Whether you prefer a classic, vintage look or a more contemporary style, a denim jacket offers limitless possibilities to express your personality and fashion taste.
Finding the Perfect Fit
Before diving into styling tips, let's talk about finding the perfect fit for your denim jacket. A well-fitted jacket can make a world of difference in your overall appearance. When shopping for a denim jacket, pay attention to the following key points:
Shoulder Fit: The seams of the jacket should align perfectly with your shoulders, providing a tailored yet comfortable feel.
Sleeve Length: The sleeves should end just at your wrist bone, allowing you to show off your watch or bracelets.
Torso Length: The jacket's length should reach your waistline or slightly below, ensuring a balanced and flattering silhouette.
Buttoning: Ensure that you can comfortably button up the jacket without it feeling too tight or loose.
Remember, the right fit is essential for achieving a polished and stylish look.
Classic Casual: Denim on Denim
One of the most iconic ways to wear a denim jacket is by pairing it with denim jeans. This classic casual look, often referred to as the "Canadian Tuxedo," can be effortlessly stylish when done right. To nail this trend:
Choose different shades of denim for the jacket and jeans to create contrast.
Break up the denim with a well-fitted t-shirt or a crisp white button-up shirt.
Add a statement belt and casual sneakers to complete the laid-back ensemble.
Dressing up with Chinos
For a smart-casual approach, consider pairing your denim jacket with chinos. This combination strikes the perfect balance between sophistication and relaxed style. Follow these steps to achieve a refined look:
Opt for slim-fit chinos in neutral colors like beige, navy, or olive green.
Layer your denim jacket over a tailored dress shirt or a slim-cut polo shirt.
Complete the outfit with leather loafers or suede desert boots for a touch of elegance.
Layering for Cooler Days
A denim jacket serves as an excellent layering piece for colder weather. Create a stylish and cozy outfit by adding layers while keeping functionality in mind:
Wear a lightweight sweater or a hoodie underneath the denim jacket for warmth.
Combine with dark-colored jeans or chinos for a sleek appearance.
Finish the look with a beanie and rugged boots to tackle chilly temperatures in style.
Elevating Formal Occasions
Contrary to popular belief, denim jackets can be worn to certain formal events. When styled appropriately, you can make a lasting impression with your distinctive fashion sense:
Choose a dark wash denim jacket and pair it with tailored dress pants.
Opt for a crisp dress shirt and a patterned tie to exude elegance.
Polish the ensemble with dress shoes and a sleek leather belt.
Caring for Your Denim Jacket
To ensure your denim jacket lasts for years to come, proper care is essential. Follow these tips to keep it in top-notch condition:
Wash the jacket sparingly to maintain the color and fabric quality.
If possible, spot clean stains instead of washing the entire jacket.
Avoid using a dryer; instead, hang the jacket to air dry.
Store the jacket in a cool, dry place, away from direct sunlight.