Tesla, the celebrated electric car manufacturer, has introduced a range of cutting-edge electric vehicles that offer not only sustainability but also luxury and functionality. The Tesla Model X is an electric SUV that has raised the bar for electric vehicles with its sophisticated design, impressive technology, and excellent performance. It is the ultimate manifestation of Tesla's devotion to revolutionizing the way we drive and has quickly become a preferred option for car enthusiasts and eco-conscious consumers. In this piece, we will explore the unique features and advantages of the Tesla Model X and why it is a highly sought-after electric vehicle in the market.
Tesla's history is deeply rooted in its founder, Elon Musk's passion for revolutionizing the automotive industry. The Tesla Model X is a flagship electric SUV that showcases the company's unwavering commitment to innovation and sustainability. This article examines the Tesla Model X's outstanding features and benefits, making it a top choice for anyone passionate about eco-friendly and luxurious vehicles.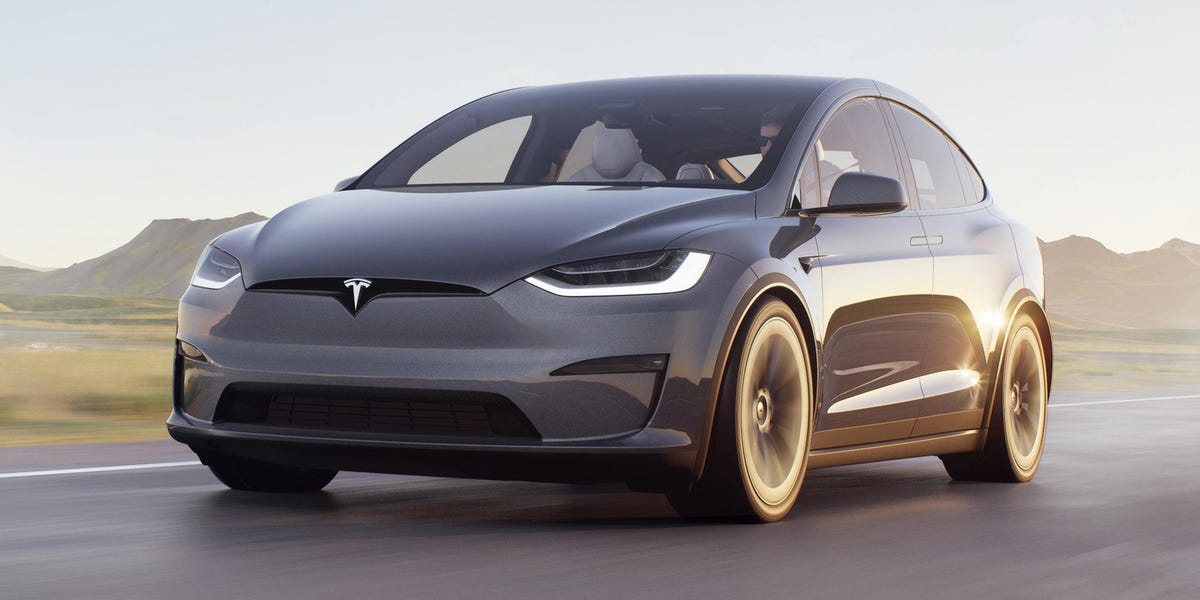 Tesla Model X: The Revolutionary Electric SUV
Tesla has been a pioneer of the electric vehicle (EV) revolution, and the Model X is a reflection of the company's dedication to innovation and sustainability. The Model X is the first all-electric SUV from Tesla, and it boasts an array of features that set it apart from its competitors. In this piece, we will scrutinize the Tesla Model X and its critical features.
Overview
The Tesla Model X is a full-size electric SUV that debuted in 2015. Since then, it has undergone several upgrades and advancements to become the ultimate electric luxury SUV. The Model X incorporates advanced features that deliver a comfortable and secure driving experience, including self-driving capabilities, a panoramic windshield, falcon-wing doors, and a spacious interior that can accommodate up to seven passengers.
Design and Performance
The Model X has a distinctive and captivating design, with falcon-wing doors that stand out. The doors open upwards, providing easy access to the second and third rows of seats, and add a touch of futuristic elegance to the SUV. The Model X is also equipped with a panoramic windshield that provides an expansive view of the surroundings.
The performance of the Model X is impressive, thanks to its electric powertrain. It can go from 0 to 60 mph in just 2.5 seconds, making it one of the quickest SUVs on the market. The Model X also has a range of up to 371 miles on a single charge, which is more than enough for most drivers' daily commutes.
Safety and Convenience
Tesla prioritizes safety, and the Model X is no exception. The SUV has earned top ratings from the National Highway Traffic Safety Administration (NHTSA) and the Insurance Institute for Highway Safety (IIHS). The Model X features several safety systems, including Autopilot, which provides semi-autonomous driving capabilities. The Autopilot system can detect and respond to potential hazards on the road, helping to prevent accidents.
The Model X also boasts various convenience features, including a large touchscreen display that controls many of the car's functions. The display provides access to navigation, music, and climate control, among other features. The Model X has ample cargo space, with up to 88 cubic feet of space available with the second and third rows of seats folded.
Charging and Maintenance
Many potential buyers of electric cars are wary because of the perceived lack of convenient charging stations. This problem has been solved by Tesla's Supercharger network, which allows Tesla drivers to charge their vehicles quickly and easily. Long-distance drivers can quickly recharge their vehicles at any of the Supercharger network's more than 25,000 charging stations around the world.
The Model X has fewer moving parts than standard gas-powered vehicles, so it requires less upkeep. Maintenance on a Tesla should be performed every 12,500 miles, which is much further apart than the conventional oil change interval of 5,000 miles.
Evaluation
The Tesla Model X is a top-of-the-line electric SUV that sets a new standard for electric vehicles. Its advanced features and superior performance make it an excellent choice for eco-conscious consumers and car enthusiasts alike. With the Model X, Tesla has demonstrated its unwavering commitment to revolutionizing the way we drive and has cemented its place as a leader in the electric vehicle industry.