Welcome to our comprehensive guide on how to wear a cardigan! Cardigans are versatile and timeless wardrobe pieces that can elevate your style and keep you cozy throughout the seasons. Whether you're going for a casual, professional, or chic look, a well-chosen cardigan can be the perfect addition to any outfit. In this guide, we'll provide you with detailed tips and fashion advice to help you rock your cardigan looks like a true fashionista. Let's dive in.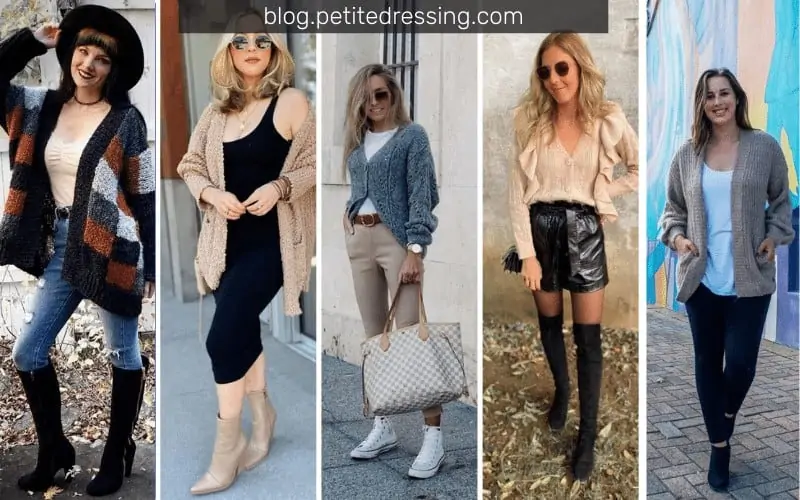 1. Choosing the Perfect Cardigan
When it comes to choosing the right cardigan, several factors should be considered to complement your body shape and personal style:
a. Cardigan Styles for Different Occasions
Chunky Knit Cardigans: Ideal for chilly days and cozy weekends.
Longline Cardigans: Perfect for a slimming effect and a touch of elegance.
Button-Up Cardigans: Versatile and great for layering.
Wrap Cardigans: Flattering and can be dressed up or down.
Cropped Cardigans: Perfect for pairing with high-waisted bottoms.
Cardigan Vests: Trendy and great for adding dimension to your outfit.
b. Fabrics and Colors
Opt for quality fabrics like cashmere, wool, or cotton for a luxurious feel and long-lasting wear. Neutral colors like black, gray, and navy are timeless and easy to style, while brighter colors and patterns can add a pop of excitement to your look.
2. Casual Chic Look
For a relaxed yet stylish appearance, try the casual chic cardigan look:
a. Outfit Inspiration
Start with a pair of well-fitted skinny jeans.
Layer a flowy blouse or a graphic tee on top.
Add a longline cardigan for an effortless touch.
Complete the look with ankle boots or stylish sneakers.
b. Accessorize
3. Professional and Polished
To elevate your office attire with a cardigan, follow these steps:
a. Outfit Inspiration
Begin with a tailored blouse or a button-up shirt.
Layer a classic button-up cardigan over it.
Pair with tailored trousers or a pencil skirt.
Choose elegant heels or loafers for a sophisticated touch.
b. Accessorize
Keep accessories minimal for a professional look.
A sleek watch and stud earrings work well.
4. Date Night Glam
For a romantic and elegant ensemble, try this cardigan outfit:
a. Outfit Inspiration
Opt for a fitted dress, either midi or maxi length.
Choose a wrap cardigan for a touch of allure.
Wear heels or strappy sandals for added grace.
b. Accessorize
Enhance the outfit with statement earrings and a clutch.
5. Cardigan Care Tips
To keep your cardigans looking fabulous, follow these care instructions:
Hand wash or use the delicate cycle for washing.
Lay flat to dry to maintain the shape.
Store folded or hung to prevent stretching.
6. Conclusion
With the versatility and timeless charm of cardigans, you can effortlessly elevate your style for any occasion. Remember to choose the right style, fabric, and color to complement your body shape and personal taste. Whether it's a casual day out or a formal event, a well-styled cardigan can be your go-to fashion piece.