Building a wood plant stand is not hard if you know the process, like any other wood projects that you have done, you need to think through it first. The great thing about building stand is the fact that it can be designed to your needs. We need to be aware of what we will be planting and what size they will grow. Then it will give us an idea of how tall and wide our plant stand should be.
How to build a wood plant stand, how to build a outdoor plant stand out of wood, how to make plant stands out of wood, is what I'm going to share with you in this article. I'll help you not just as a friend giving advice, but as an expert in this field. You see, I've been building wood plant stands for over 20 years and have learned a thing or two along the way. Let's get started!
How to build a wood plant stand
A plant stand is a great way to display your favorite plants. They can be as simple as a wood slab with one pot or as complex as a multi-tiered structure with multiple pots.
There are many ways to build a wood plant stand. The method you choose will depend on the materials you have available, your budget, and how many pots you want to display.
This article will provide some great tips on how to build a wood plant stand that will fit your needs and look great in any outdoor space
Do you have a lot of plants and do not know what to do with them? Maybe you need some kind of wooden stands or shelves for them. Today we will talk about how to build a garden plant stand made of wood that can be used outside or even indoors if you want. This project is suitable for both beginners and professionals, so everyone can try it out.
Materials needed:
Wood planks (2mm thick) – 2 pieces;
Nails with a diameter of 3-4 mm – 30 pieces;
Glue (wood glue) – one bottle;
Sandpaper with a grain size of 120-180 grit – one piece;
Plant stands are a great way to display plants and flowers. They can be made out of wood, metal, or even plastic. Some people like to use the same wood that they use for building furniture. However, it is important to know how to build a plant stand out of wood before you start building them.
There are many different types of plant stands that you can make out of wood. Some people prefer to make wooden plant stands that blend in with their home decor while others prefer to make wooden plant stands that stand out from the rest of their home. The type of design that you choose will depend on what type of look you want for your home and garden.
To build a wooden plant stand, you will need:
Wooden boards (any size)
Nails or screws (for attaching boards together)
Hammer (for hammering nails into place)
How to build a wood plant stand
A wood plant stand is a great way to display your plants and flowers in your home. It can also add some style to your room. Here are some tips on how to build a wooden plant stand.
Materials needed:
2x4s or 2x6s cut into four pieces each (for the sides)
1/2″ plywood cut into two pieces (one for the base and one for the top)
2″ screws
Wood glue
Prepping the wood: Before you start building, you'll want to sand down all of the pieces of wood so they are smooth and ready for painting or staining. If you want them to look more rustic, you can leave them unfinished with just one coat of paint or stain applied. You can also stain them before putting them together which will give them more color variation once they're put together.
How to build a wood plant stand:
In this article, we will give you a step-by-step tutorial on how to build a wooden plant stand. The following is everything that you need to know about making a wood plant stand.
For those who love gardening, having a wooden plant stand is an excellent idea. It helps in keeping your plants and flowers organized and it can also be used as a decoration piece in your home. The best thing about making your own wooden plant stand is that you can customize it according to your needs and preferences.
If you want to make your own wooden plant stands for indoor or outdoor use then here are some tips for you:
1) Materials required: You will need some quality lumber for making the frame of the planter box. You should select a hardwood like oak or redwood because these woods are known for their durability. You can also use pine if you want something cheaper but still strong enough to hold up your plants properly. The length of the lumber depends on how large you want your planter box to be but make sure that they are long enough so that they can support all of your plants at once without toppling over easily whenever they grow taller than expected.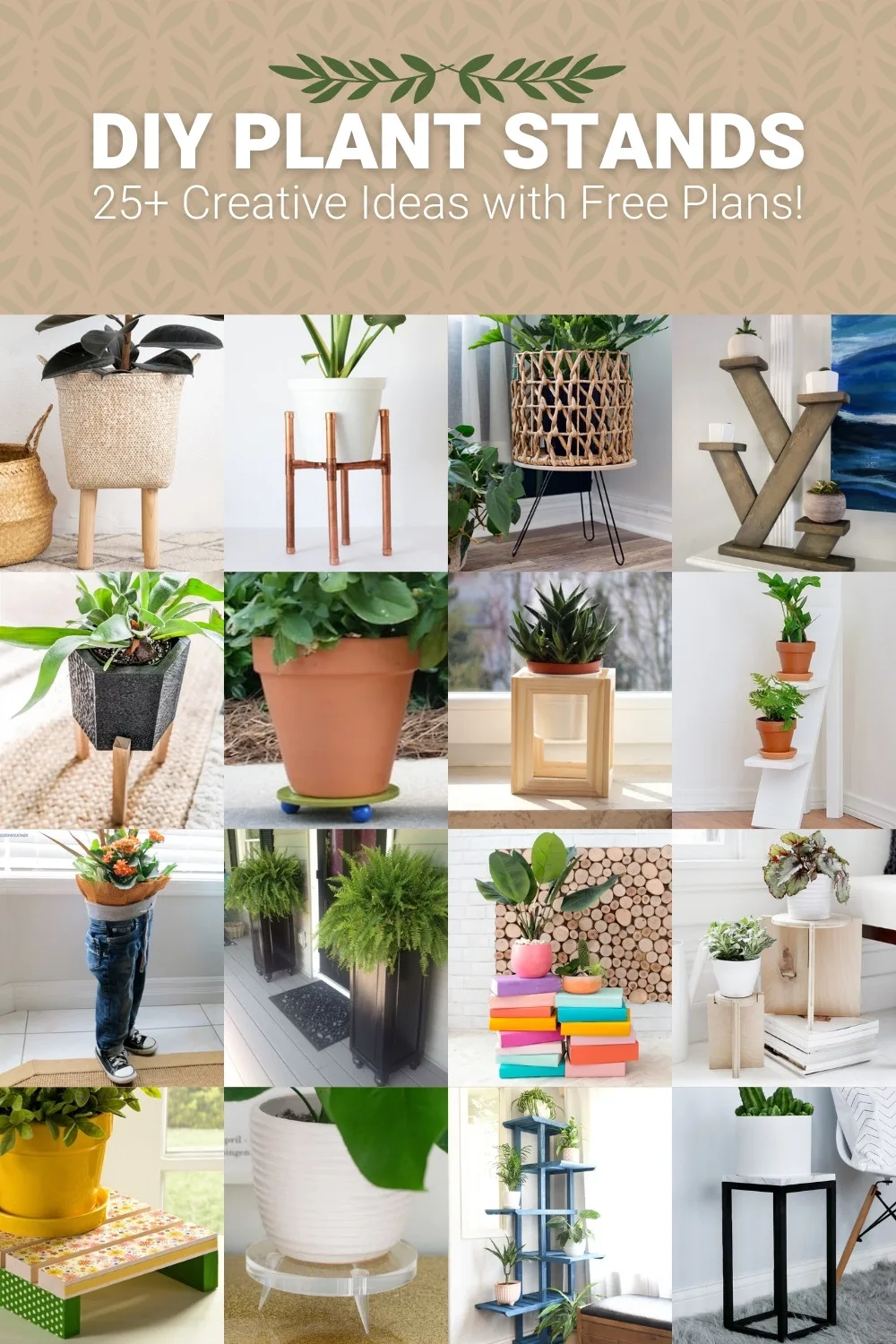 How to build a outdoor plant stand out of wood
This is a great tutorial on how to make a planter out of wood. You can use any type of wood and stain, paint or leave it natural.
How to make plant stands out of wood, diy wood plant stand plans. A simple DIY project using scrap wood, paint and screws or nails. These plans can be easily modified to suit your needs and personal style, so have fun!
Plant stands are a great way to display your plants and flowers and make them more accessible to you. They can also be quite beautiful, with many styles and materials available.
If you're looking for a project that will not only be useful but also add style to your home, try building one of these DIY plant stands. Each project has its own unique look, so choose the design that best fits with the rest of your decor.
Wooden Plant Stand
This simple wooden plant stand is easy to build and can be made in just an hour or two. The base is made from pine boards, which are stained and sealed before assembly for durability. The planter box is painted white for a clean look that matches any decor style.
Wrought Iron Plant Stand
This wrought iron plant stand combines the rustic look of wrought iron with modern design elements like metal legs and wheels for mobility. It's perfect for displaying potted plants on patios or decks where they won't get knocked over easily by pets or children. The metal is finished with antique black paint for added durability outdoors.
Pallet Wood Plant Stand
If you have some old pallets lying around, this pallet wood plant stand would be an easy way to turn them
DIY outdoor plant stand.
This is a simple project that will give your yard an instant facelift. It's easy to build, durable and will last for years. The best part is that you can use any wood you have lying around the house.
It's a great way to recycle wood on hand and build something beautiful at the same time. Here are some ideas for you:
You could use old pallets or other scraps of wood from around your home, like old doors, window frames or even old fence slats. If you don't have anything available, then check out your local hardware store for deals on scrap pieces of lumber
If you have some leftover paint from another project, this would be perfect for painting these planters! For example, if you had blue paint leftover from painting your front door, then paint these planters bright blue as well! You could also use spray paint in fun colors too! Just make sure to seal them afterwards with a clear coat so they don't rot!
There are many advantages of building your own outdoor plant stand. The main one is that you can customize it to fit your exact needs. If you want a plant stand that holds more plants or something that has shelves for pots, you can do that. You can also use the woodworking skills you have and create a beautiful piece of outdoor furniture that looks great in your yard or garden.
To make this project easier, we will be using cedar lumber because it is easy to work with and has an attractive appearance. We will also be using pocket hole joinery to assemble the parts because it is stronger than other types of joints when attaching two pieces of wood together.
1) Cut all of the pieces from 2×4 lumber; two sides at 44-3/4" long (Sides), four legs at 28-1/2" long (Legs), and one top piece at 34-3/4" long (Top). Use a table saw or circular saw to make these cuts (see images below). Cut the remaining 2×4 lumber into four pieces at 3-1/8" long (Short Pieces). You will use these pieces later on in this project.
This is a simple project that is easy to build. You can make this stand out of any type of wood you like. I chose cedar because it has natural resistance to insects and moisture, but you can use whatever type of wood you want.
This plant stand is designed for indoor or outdoor use, depending on the finish you choose. The top shelf is sized so that it will hold standard size flower pots, while the bottom shelf can be used as a display shelf or can hold larger pots or planters.
The main components are:
Top Shelf – 2 x 4 lumber cut into two pieces at 75″ long (top and bottom)
Bottom Shelf – 1 x 6 lumber cut into three pieces at 23″, 21½", and 28½" long (front and back)
Front Brackets – 2 x 2 lumber cut into two pieces at 24″ long (back bracket) and 18″ long (front bracket)
Back Bracket – 2 x 4 lumber cut into one piece at 27½" long